Links to some of our friends and to other places of interest: wanna link to us? use this stuff!!!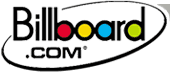 Billboard Magazine - whose on the charts?

Gavin Magazine - get your music to radio!
CCM Magazine - Christian music charts
Pollstar Magazine - ticket sales stats

Info on how to copyright your music!
Excellent Independent Artist resource

Hayden's Ferry Records: cool independent label
The New Times: & New Times Music Showcase
AZ Digital Sound Digital editing and recording
wazzup in the Zone

CD Now: Online Music MegaStore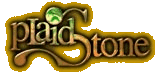 Plaidstone: the band
\
[ SR HOME | CALENDAR | LINKS | CONTACT | MUSIC MINE | PROMOTE ]
---
copyrightę1996-2010 Sourdough Records, Inc
website info